Donate
"When the son of Adam dies his actions come to an end except three: a continuing charity, knowledge which gives benefit, or a pious child who prays for him." — The Prophet Muhammad (Allah bless him and give him peace)
"100/50/10"




The Endowment Fund Appeal of 2015

Dear students and friends:

Al-salam 'alaykum. As you know, the Wilaya Trust (formerly OTKF) is a Muslim educational foundation that serves as a source of authentic Islamic knowledge in Oxford and South England. By God's grace, our flagship programme, the Weekly Madrasa, has been running continuously since 2008, and has benefitted hundreds of people. Attended by both Muslims and people of other faiths, our programmes are designed to demonstrate the connection between authentic spiritual knowledge and the art of living according to the prophetic model (sunnah) in the contemporary world.

In all of this, we have never charged a penny: we are adamant that money should never be a barrier to knowledge. But in order to continue these classes and activities, we rely upon the financial support of individuals who are concerned with the availability of authentic Islamic education in their local communities. And this is where we need your help.

This year's "100/50/10 fundraising campaign" is simple. We are looking for pledges of the following amounts, which may be given as a lump sum or in installments, over the course of 2015:


100 people to pledge £100

50 people to pledge £500

and 10 people to pledge £1000
The goal of this campaign is twofold. The first is to secure the costs of this year's Weekly Madrasa. The second is to sow the seeds of an endowment fund that, over time, will allow OTKF to expand its activities while becoming self-supporting. Donations can easily be made by clicking the button below, or may be arranged by emailing us directly at
info@wilayatrust.org
.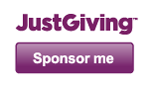 This coming year promises to be very exciting for Wilaya Trust. With your help, our educational programmes—which cultivate communities of beauty and of responsibility to God, nature, and society—will continue to thrive.

Sincerely yours,

The Wilaya Trust

p.s. If you would like to speak by phone or in person about other ways of donating to the Wilaya Trust, to discuss arranging a charitable loan (qard hasana) for the endowment fund, or for any other enquiry, please email info@wilayatrust.org with your name and phone number to arrange an appointment.
Help Wilaya Trust sustain its educational projects — make your own JustGiving page!
It's really easy and takes just a few minutes.You can personalise it with your own colours, photos and message. Then just email it to your friends and family, so they can donate online and leave you messages of support. JustGiving sends donations straight to Wilaya Trust and adds Gift Aid to every eligible donation.

Monthly Donation Subscription

Donate securely using your debit or credit card through PayPal. No sign-up required.



One-Off Donation

Donate securely using your debit or credit card through PayPal. No sign-up required.




By Bank Transfer

Bank Name & Address:
The Co-operative Bank PLC
1 Balloon Street
Manchester
M60 4EP

Account Name:
Wilaya Trust

Account No.:
65379336

Sort Code:
08-92-99

IBAN:
GB 02 CP BK 0892 9965 3793 36

SWIFT:
CP BK GB 22

Create a Standing Order
There are two ways to automate a regular donation to Wilaya Trust by standing order:
(A) Simply download the standing order form below, and post it (1) directly to your bank or (2) to "
Wilaya Trust, 150 Headley Way, OXFORD, OX3 7SZ
". Alternatively, you may scan the completed form and send it to us by
email
.
Download Standing Order Form
(B) If you use online banking, many banks allow you to set up a standing order online. Check your bank's online banking website for further details, and use Wilaya Trust's bank information to the left.
Cheque/Cash

Cheques may be made payable to:
"Wilaya Trust"

Post to:
Wilaya Trust
150 Headley Way
Oxford
OX3 7SZ
The Wilaya Trust is a registered charity, no. 1137354, and your donation — whether made via JustGiving, PayPal, or your bank — is eligible for Gift Aid, which makes your donation more valuable. If you are a UK taxpayer, we can claim 28% more at no additional cost to you, by your simply completing the Gift Aid section of
this declaration
and returning it to us in person or by
email
. You must pay income tax at least equal to the amount that OTKF will reclaim on your donations during the tax year – currently we are able to reclaim 28p for each £1 you give. If in the future your circumstances change and you no longer pay tax on your income and capital gains equal to the tax that the charity reclaims, you can cancel your declaration by simply informing us of the change. If you pay tax at the higher tax rate, you can claim further tax relief in your self-assessment tax return.